Would You Like Me To 5X Your Sales And 10X Your Earnings?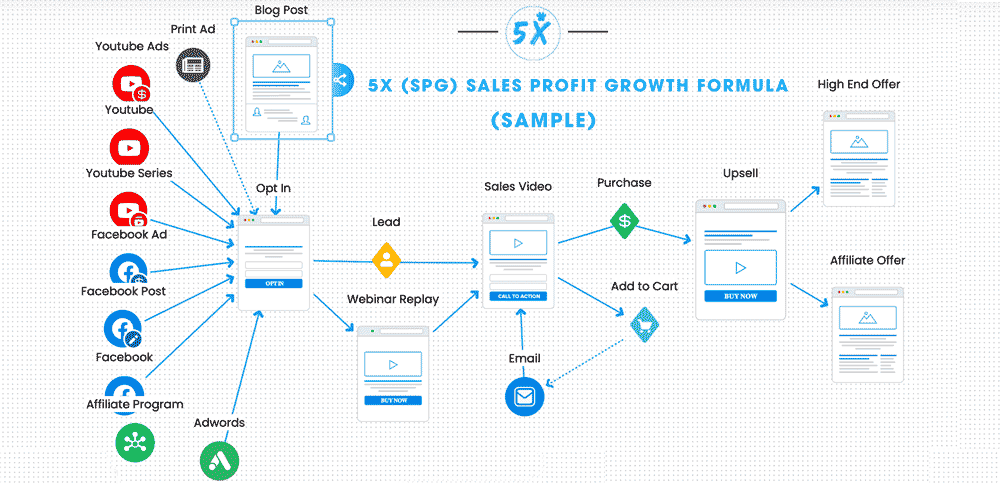 I Can Help Your New Business Start Getting Sales Rapidly And Your Growing Business To Scale At Lightspeed
This Is An Opportunity No Other Coach Will Offer – Most Gurus Are Afraid To Touch New Businesses That Are Not Making Money Already. But I am Not Afraid To Put My Reputation On The Line Because I Know I Can Help You Make Money And Grow Your Business.
I can help you change all this and make you a big business success. All you have to do it talk to me and do what I tell you to do.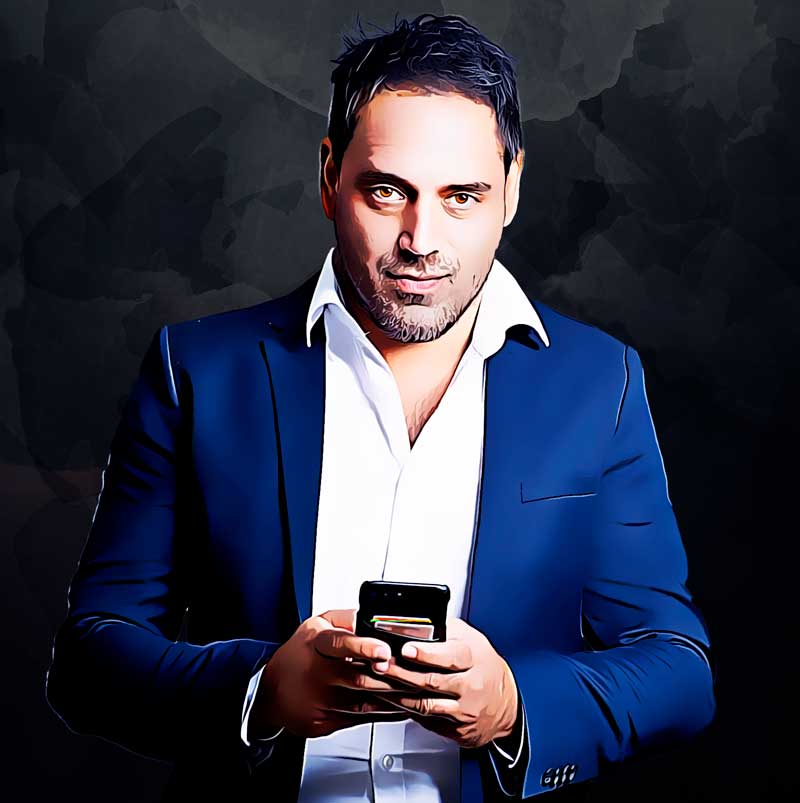 From The Desk Of Magic Leone
Miami, FL.
Dear Friend,
I'm looking for my next "success story" client.
If you are that client I will love to work with you one-on-one over the next 12 months and help your business takeoff, start getting sales, and scale it so your business can grow rapidly and reach its full potential.
I want to help take your business out of the struggling stage where it makes money sometimes but not others and bring a consistency where you wake up to sales and money every single day. And if it is already getting sales, I want to scale it for you so you can double and triple your sales and profits and most importantly increase your profits.
Never Say Life Did Not Give You An opportunity!
Here is the deal. I have freed up some time to work with 100 dream clients who will be my legacy.

If that is you, I will personally work with you and build you cash hungry sales machine that will work automatically - 24X7 - to get sales and grow business - even while you sleep.

The best part is that I will do all the heavy lifting and all you have to do is follow my directions.

The first thing I am going to do for you is:
I am going to get on a phone call with you to understand what your business is about. I want to know what you have done so far to get sales and make money and if any of your efforts have made you money so far.

And it's ok if you have not had any sales or made any money at all, it will all change after I build the sales machine for you. So no need to worry about not having any results to show so far. The most important thing I care for is that you are someone who is making a sincere effort and is committed to becoming successful.

I also want to understand your motivations, your income goals and your obstacles to getting sales and making money.

I also want to know how you contribute to your customers. This is huge because if you cannot communicate to your customers the real benefit of buying from you or hiring you, you will struggle badly to grow.

Once again, I can help you find the words and concepts that will make your customers a loyal fan and support you with their wallet by continuing to buy from you over and over.

Basically, I want to understand you, your business, and where you are in your journey with all the efforts you have made so far. This will tell me what you are missing in the bigger picture so I can coach you on that as I build your sales machine.

These coaching lessons will help you become super effective to start selling, make profits, scale your business, and make big money.

And it is ok if you do not have answers to these questions. I have done this enough that I can extract the answers out of you like Magic 😉

This call will take anywhere between 30 -60 minutes.

Now that I know where you are in your business and what needs to be done, I will get to work.

I will make an ultimate strategy to build, grow and scale your business, sales, income, and profit.

I call this strategy 5X (SPG) Sales Profit And Growth Formula or 5X Formula.

This strategy will include everything you need to start selling, increasing profit and scaling business to make big money.

I will draw a unique marketing plan that is specific to your business, income goals, product, and future plans.

This plan will cover how you should position yourself and your offer, how you need to drive traffic, how to start selling, then how to sell some more after their first sale so you can increase your profits. And finally how to use my 5X formula to make big money. 5X formula is what has made me all my money. This is the same formula I have used to help many other businesses that have become a success now.

I have been doing this for over 10 years and have helped people in many industries so this is easy for me to do.

I will put all this plan on a piece of paper and it will look something like this: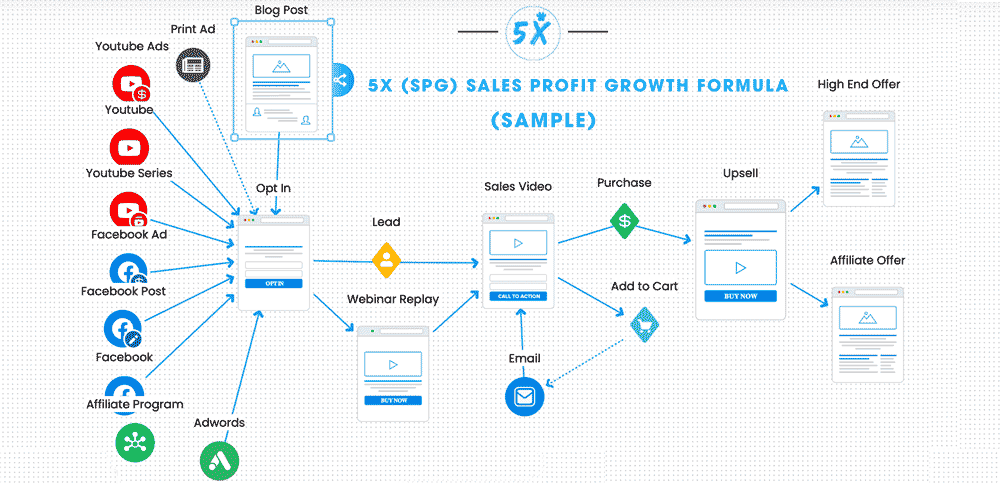 (Note: Your 5X (SPG) Formula Will Look Very Different Based On Your Business)
At this point, I will email you the plan I made for you and we'll schedule our next phone call.

On our next call, I will go over the detailed steps in the plan I sent you.

We will start by discussing your brand how to position it so it becomes popular, trustworthy and in demand. This alone should help you start getting followers who will buy from you.

I will give you details on how to find buyers who will buy your products so you can start getting sales.

I will tell you how exactly you can double, triple and even 5x your revenue right away.

I will give you a very detailed plan that will cover everything you need including how to market your products, how to position them, the sales messages, social media messages, headlines, color themes, ads, images and all other marketing content you need to start selling and keep selling.

This is not it, I will even give you templates for different campaigns that you can apply to get even more customers and even more sales really-really fast.

For example, I will give you a campaign on how you can start selling right away to generate cash that can support your business expenses and even put some money in your pocket.

From my experience most businesses struggle to get sales, once you build an income stream from regular sales everything becomes easy. They can then hire more experts to handle the job and growth becomes super easy.

So my sole focus at this point is to build your revenue system and if you are already getting sales then I will multiply your profits so you have extra money to grow your business even faster.

So basically you will get a lot of reports and plans to go with the one page funnel you saw above.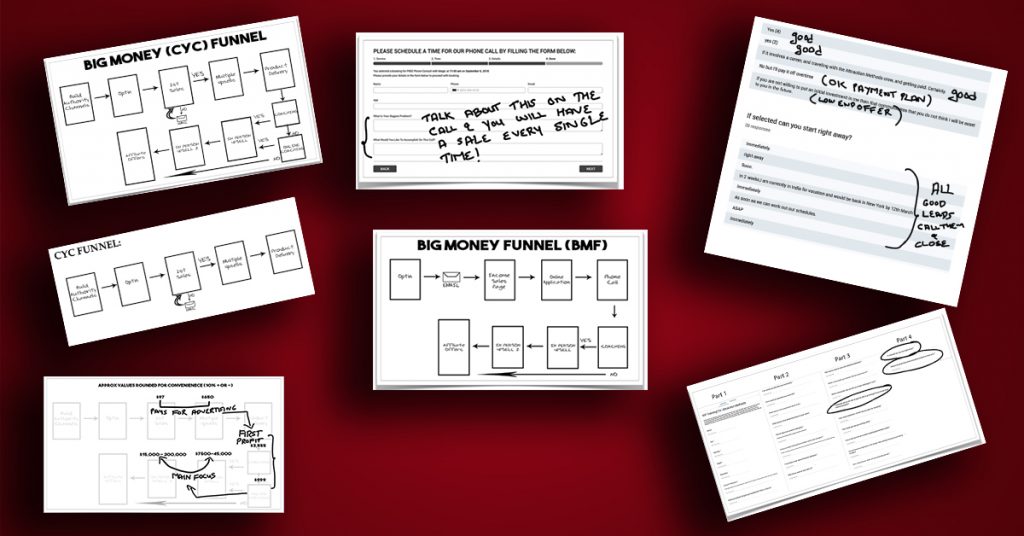 At This Point One Of 2 Things Will Happen:
1. You will take the marketing campaign I built for you and implement on your own. In which case I wish you all the best and success from the bottom of my heart. I hope you stay in touch and keep updating me on your progress from time to time. And when you see the value in what you got from me, you could tell your friends and even send me a review so I can brag about it 😉

Or

2. You will want to hire me and my team to build this campaign for you and implement it. So you have the best chance to grow your business fast and make maximum profit. I will also train you and coach you for full twelve months. I will look at your progress every month and suggest improvements to make even more money. There is no better help you can get out in the market, period!

It is really that simple – no catch and no hidden agenda.

Here is How This Will Work
When you signup I will have you fill a simple form. Nothing complicated. This is where you will tell me basics about your business. This will allow me to study your business and your competitors even before I speak with you.

We will then get on a discovery call. This call is for me to learn about your business, your sales, revenue and money goals. This I where I will ask you a lot of questions about your business and get to know it intimately.

I want to know what you are selling what has worked or not worked for you. I want to discover what is keeping you from growing so I can educate you and build you the sales campaign that will start to bring you sales.

I want to know you biggest limitations that is keeping you from selling you. I want to figure out the unique angle we can take to build your brand, make it stand apart, get it recognized so you get followers who buy from you and become your loyal soldiers.

By the end of the call I will know your business intimately

And It Is Time For Me To Get To Work.
I will take this information and build a perfect Sales, Profit And Growth campaign (SPG) using my 5X formula for you.

I will plan your campaign so you can start getting sales fast. I believe once the sales begins it makes it easy to grow business. You can then hire people, outsource work and run a lot of ads so people see you everywhere and have no choice but to follow you.

I will choose the positioning for your product or service. I will figure out the best angle to present it to people so they will buy it quickly. I will design the perfect sales and marketing messages so people buy it fast, are happy with it and spread awareness of it.

I will plan ads, headlines, designs, sales process, affiliate promotions, email campaigns and social media messages.

In addition, I will plan how you can get organic traffic, get media coverage and become popular so your brand reaches it's true potential and you become a celebrity.

I will also think how we can create a premium product that you can sell for big money because that the fastest way to become rich.

Bottom line, I will have a complete business plan that you plug into your business and your business will take off fast.

I have been doing marketing for a long time and know how to sell products. I have made a lot of money for myself using my 5X formula. I have been featured on various national and international media - so I really know how to build companies and grow them. This is why coming with a sales and growth plan that will work for your company is easy for me.

It will take me about a week to put it all together

We Then Get On Another Call
Once I am ready with your 5X campaign, we will get on a second call. I will email you the main campaign, supporting campaigns, lessons, and documents for your campaign before our call. This will give you time to look at them.

On this call I will explain you all the pieces of the plan and how they will help you get sales, increase profits and grow your business super-fast.

I will explain how to use these campaigns, the timing, strategy and right execution so you have zero chances of failing.

By the end of this call you will be amazed and confident at the same time. You will know that what I have given you will work for your business and will make you money. This is the power of a good campaign – one look and you can tell whether it will work or not. You will realize that you actually have the blueprint to build a massive company in your hands.

At this point you can decide to build the marketing pieces on your own or have me and my team build it for you.

Either way you will have the key to your business and revenue growth in your hand.

Let us get this out of the way, I am not doing you any favor. I am a coach and this is my business. I am doing this for the following reasons

First, I really enjoy building marketing campaigns for people. This is my passion and I feel really happy when I see that someone is succeeding because of my business plan. So even if you do not hire me, I will be proud that I was able to help you. It will give me bragging rights  Most importantly you will tell more people about me and I will get more business and exposure that way.

Second , this is my work, so the more business plans I make the more my brain runs and the more money I am able to make myself and for my clients.

Third, even if you do not hire me now, when your business starts to grow, you will have no choice but to keep coming back to me to help you take to the next level and the next level.

I understand that business relations last a life time. If you benefit from me why would you now want to do more work with me.

But most probably you will see the value in working with me when you get your sales and marketing plan and would want to hire and work with me.

In this case I might take you in as my client and work with you. The fee for the program is $1,782 which is nothing compared to how much you will make. But I also know that you are a new business who is struggling to make money so I want to make it as easy as I can for you take advantage of this opportunity.

And therefore I will have you pay me $495 upfront. I will even apply the $99 you paid me for making your 5X campaign to your future training to make it even easier for you. You will then pay the balance in 12 monthly payment of $99 each month for the next 12 months.

Who Else Will Do This For You – No One!
You will never find a better opportunity than this. I wish someone offered me this when I was starting. And this should tell you that more than money, I am really focused on helping you.

And I promise you, there is no other coach of my caliber out there who would even talk to you for this little money.

And if you pass this offer right now, I promise this will be one of the biggest regrets of your life.

Listen I have been a marketer for over 10 years. I have done marketing in multiple fields. I have made a lot of money for myself and have helped other businesses make money.

I have helped travel agents, I have helped wineries, I have helped gurus and business coaches, I have helped people sell event tickets. I have helped artists sell painting and pictures, I have helped freelancers rank high in websites like Elance and make big money. I have helped tech companies, Insurance Agents, Real Estate Agents, Bars And Night Clubs, Actors, Celebrities, fund raisers, banner ads, Facebook ads, Printing businesses and so many more kinds of business. I have helped marketers, I have helped CEO's, I have helped founders and co-founders, and I have helped small time marketers.

Basically, if you can think of any industry, product, or niche, there is a good chance, I have helped them.

First, here are a few screenshots of the kind of money I make on a regular basis - this is just a sample:

Here Are Just A Few Of My Favorite Client Quotes And Success Stories!
Michael Antonov (CO-Founder Oculus)
"Magic is an exceptional coach, digging to the core of peoples motivations in business and personal interactions. His no-nonsense approach helps you feel strong about yourself, have the right conversations and achieve results"
-Michael Antonov (Co-Founder Oculus)
$0-40,000 Per Month In 6 Months!
Over 2000 Monthly Subscribers And Still Going Strong
This client of mine runs a company called Noot. They ship special plant food on monthly basis to their customers. Donovan was able to apply the 5X Funnel and grow his business super fast. He has over 1300 monthly subscribers right now. He is growing is customer base by 30-40 percent each month using the 5X Funnel.
Sold Just 1 Photo For $10,000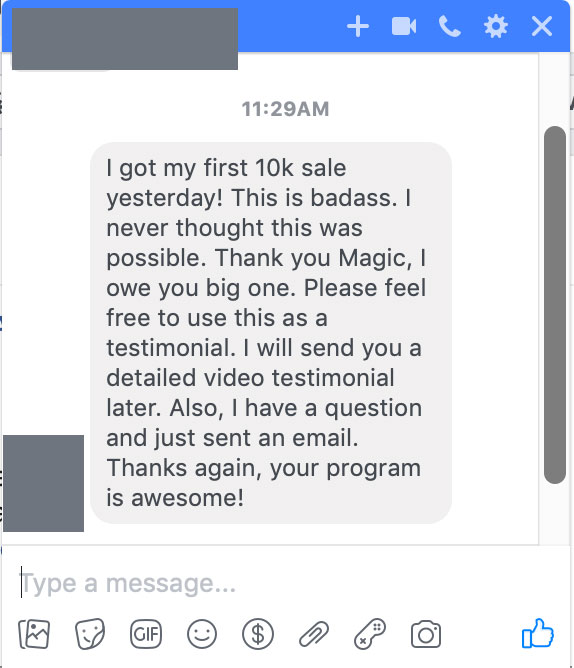 Steve Lawrence
Santa Rosa, Ca
This client of mine was a struggling photographer. He had amazing images but was not able to sell them and make money. He was running photography workshops to pay his bills.
Like most photographers he felt he needed to have his own gallery or be discovered by someone to make money.
This all changed when I built him a funnel to sell his photos for big money. We still laugh and joke because I remember the first time I told him to price his photo for 10K. He looked at me like I was an idiot and that he threw his money down the drain by hiring me. I wish I had captured that moment on camera.
But the thing is I knew something he did not, I knew the angle we had to take to sell it and you can read his review here. He sold that painting for 10 grands.
A Young Psychiatrist Shot To Fame Over Night And Build A Strong Practice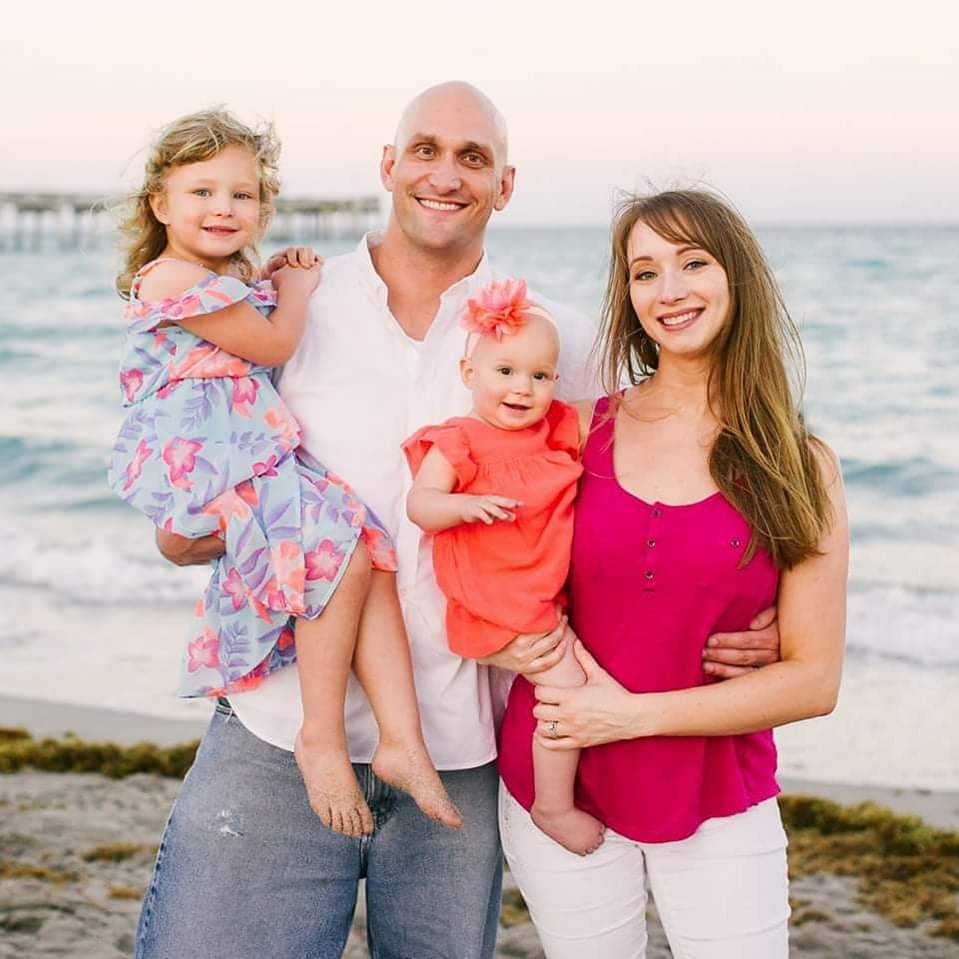 Joseph A. Hanson, D.O.​
PSYCHIATRIST, USA
"Magic is 'one in a million.' I've worked with a lot of brilliant people in the areas of medicine and the behavioral sciences, but I have never met anyone who understands people, businesses and money. He can create growth like Magic.
He is great at getting inside people's' heads and figuring out what needs to change to get you to where you want to be in life.
He has a lot of business know how and can truly 'walk the walk.' He has changed my life in several areas and has helped to bring me to levels of professional success in a very short time that I never thought possible. 
Over the 9 years that I've known Magic, I've seen him transform other people for the better, both personally and professionally. If you work with Magic Leone, you will NOT regret it!"
An Accountant Went From Struggling With Money To Breaking Bank In Just A Few Months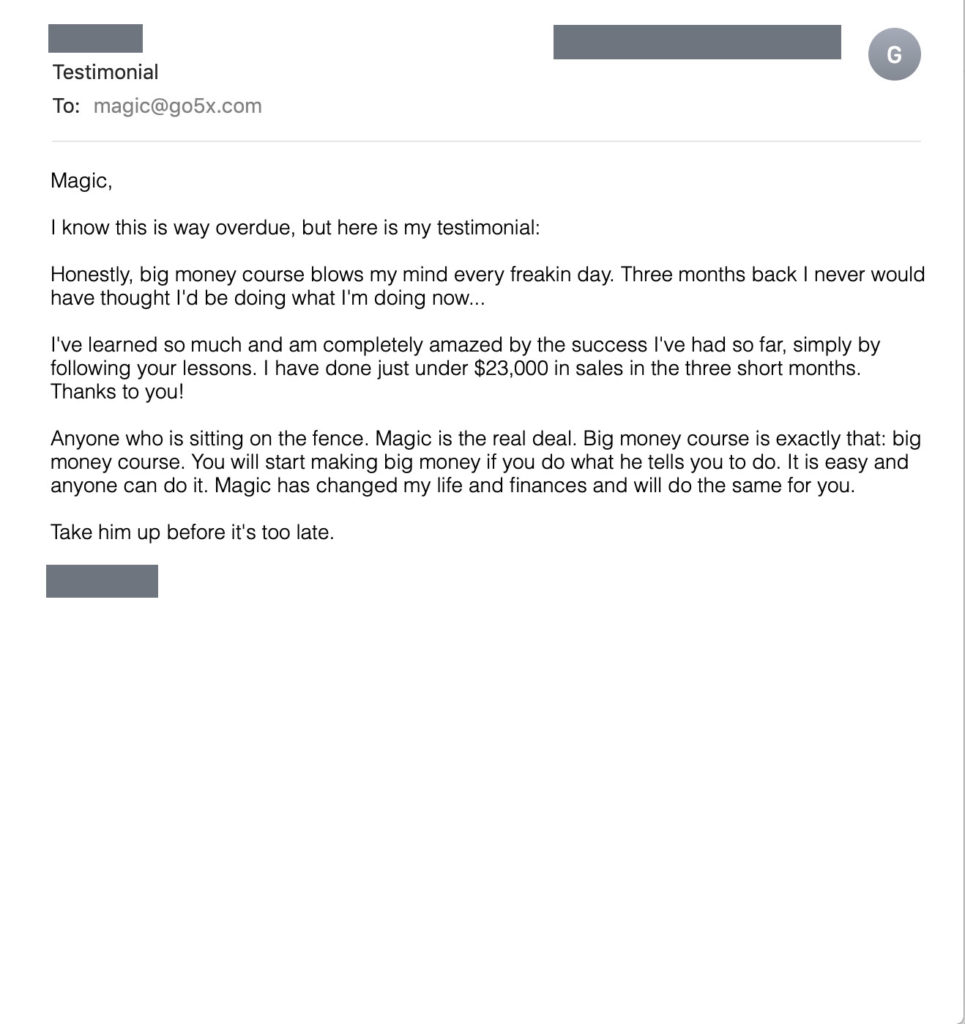 This particular client of mine was doing small time accounting when I first met him. He wanted me to help him get more accounting clients so he can slog more hours and make more money.
I told him to stop being an accountant and do something much big with his accounting expertise. We had him become an accounting guru. He created his own products and seminars that made him a lot of money.
Not only that, lot of big clients, started chasing him after he became the guru. Sometimes you have to make small changes to your product to make big money.
Mother Of 2 Kids In India Went From No Money To Buying BMW And Multiple Properties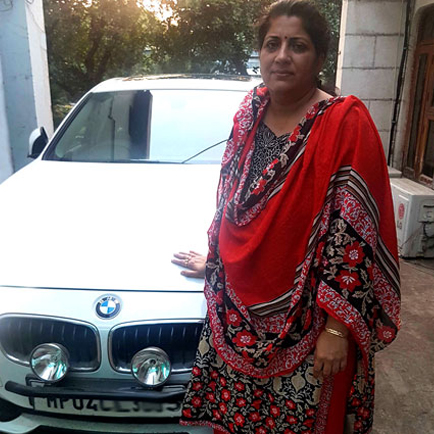 Magic changed my life. I earn in dollars while living in Bhopal, India. I make more money than my friends who are a doctors and engineers and I work on my schedule around my family. This was the best investment of my life.
How A Radio Commercial Took Him From Almost Bankruptcy To Massive Sales And Profit.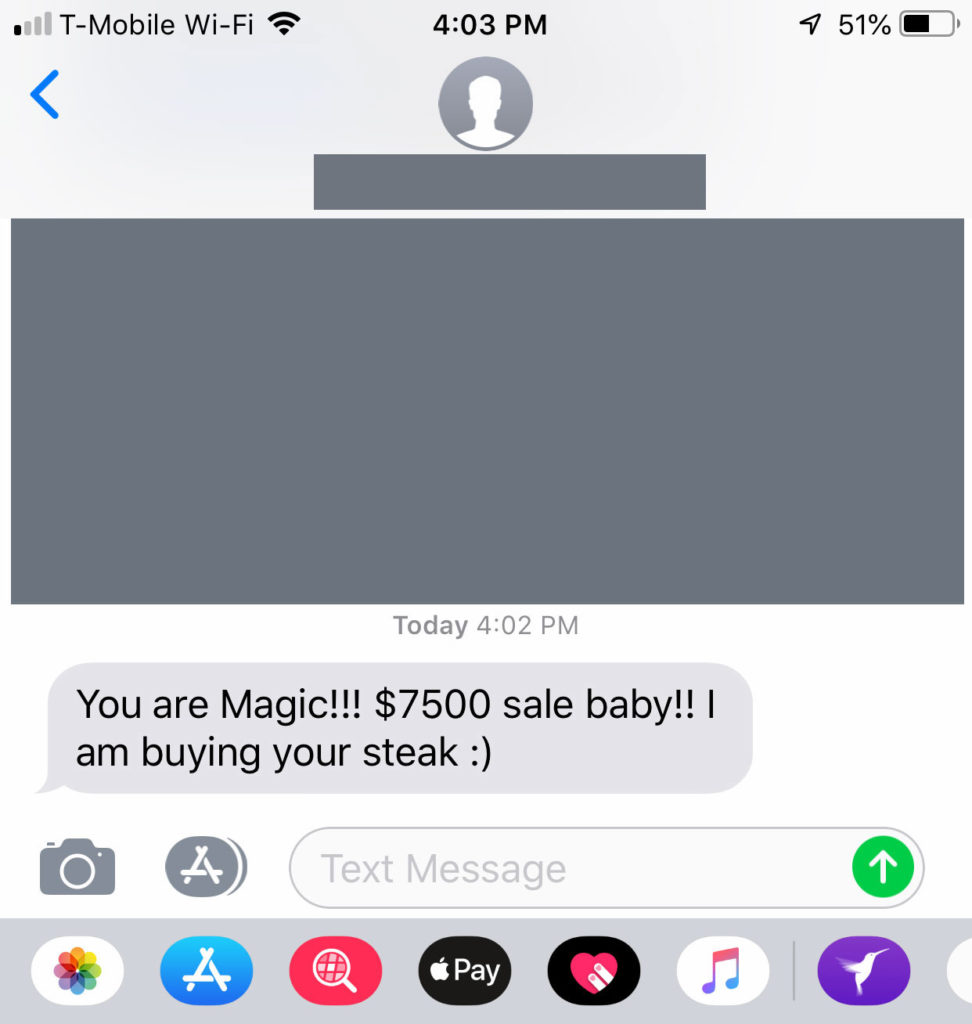 This client was selling kitchen counters but his stuff was just not selling. He tried everything including Facebook ads, Youtube Ads, print and even radio but nothing worked.
He was losing money every single day and almost was at the verge of shutting his business. 
It took one crafty radio ad and one unique strategy to change his sales, his revenue, his profits and his business.
Went From Zero Sales To Over 100 Sales A Month In His E-Commerce Store In Just A Few Months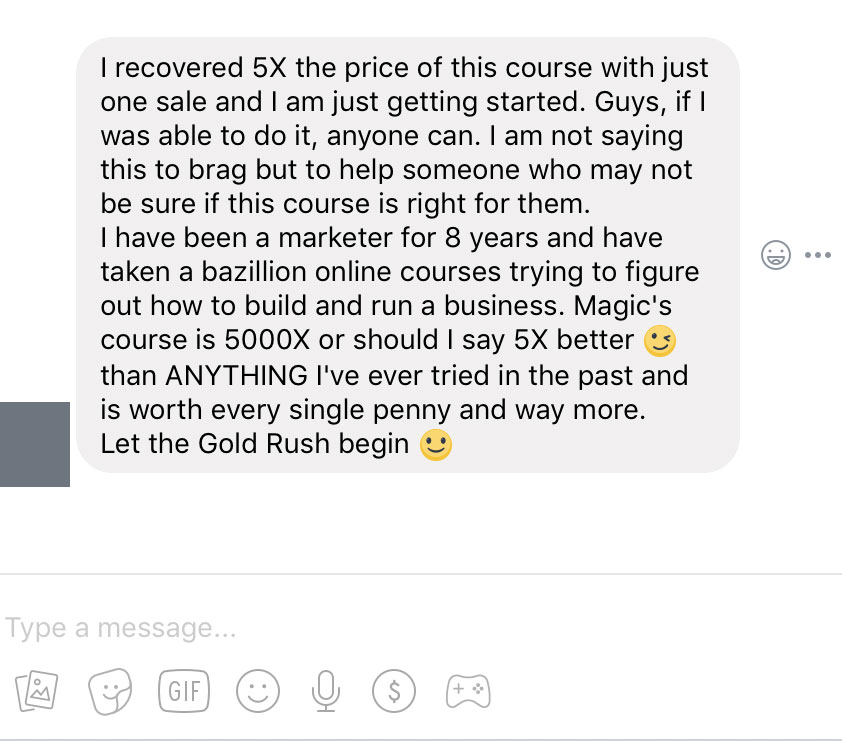 This Guy Was Running An E-Commerce Store but was barely getting sales. 
He was running ads and doing things everyone suggests. I gave him a completely different strategy which had nothing to do with running ads or anything typical.
This one move, blew his sales and grew his business.

Anyway - as you can imagine, I'll get a LOT of interest from this letter. And that's why I need you to read this next part carefully:
First, let me tell you that I cannot help everyone. There are only a few kind of people I can help:

If you are someone who is looking for a get quick rich scheme this will not work for you.

If you are someone who does not have a business/product/or an idea, this is not for you. You need to have a product or a business even if it is not online.

You must be hard working, patient and good at following directions. If you are lazy, and won't follow the directions this will not work for you.

You need to have a good product that people will want to buy. If not you will need to make some changes and improvements to make it work.

You need to be flexible and open minded. Whatever you have been doing until now has not paid off. So you will need to modify your strategy. If you are stubborn and won't be open to changes this will not work for you.

The MOST IMPORTANT requirement: you must be hungry to win. Getting your business of the ground and making it a success should your only passion at the time.
If you meet these criteria's then I want to hear from you. I want to talk to you and I want to help you become a huge success. If that is you…

This is What I Want You To Do Next:
I want you to sign up to have me build a business plan for you using my 5X (SPG) formula. Don't worry you are not making any big commitment.

All you have to do is pay $99 to sign up and have me draw the plan. And even though your $99 is nothing for me, I want to make sure I am dealing with people who are serious and have the potential to become my future clients. Plus it helps me cover my cost to do research and build your plan.


This $99 is nonrefundable. If you are someone who has to think twice to spend $99 to have me build your marketing campaign you are clearly not the kind of person who is right for this program. And so you should not sign up.

Once you sign up, you will get an email from my team members within 24 hours. This email will have a link to schedule an appointment with me and to fill a form online where you tell me about your business.

We then then get on the call and discuss your business growth strategies.

We will then decide on the date for our next call. I will send you your business, sales, marketing and profit plan before this call.

On this next call, I will explain all the steps to you to accelerate your business. At the end of the call you will have the option to sign up with me as my client and have me and my team build your marketing campaign for you.

WARNING - TIME IS A FACTOR
Even though I am going to help 100 clients in the next year, I can only take so many clients each month because I need time for my other ventures that are my main money making businesses.

If you wait too long you may have to wait months before you get an appointment with me. And who knows that I may already be sold out since it is just 100 spots.

So if you are serious, I recommend you click on the link below and sign up right away so you do not miss your chance to make money with me:
P.S. You might be wondering what you "get" if you were to signup for a 12 month program.
The main "thing" you get is me. Personally.
Like I said earlier, after the first call I will build you a super sales machine that makes money for constantly, grows your profit margins, makes you big money, makes you popular and even gets media exposure.
In this conversation I will discover where your business is and if you are making any money at all or not.
Then I will build a sales, profit and growth plan using my 5x Formula. This formula will have all the steps, content, color schemes, designs, and funnels to help you build a sales machine that makes money.
You can then put implement the 5X formula on your own or have my team implement it for you.
If you decided to use us we will begin by building all the sales funnel, content, themes, email, autoresponders, social media, ads and any other assets needed to grow your business.
We will also train you your mindset and personality in some cases especially where you are the product or you are the face of your sales campaigns.
We will then work with you every month and help you tweak and implement new campaigns so you can make even more money. I want to make sure that your sales, earnings and profits keep growing every month.
I also want to make sure that your brand reputation, customer base, and following increases every month as well.
For  the next 12 months, I will set everything up for you to do. I will give you a month by month business plan to implement. I will then go over your business data and tell you areas where you can make changes and improvement to grow even faster.
Bottom line you will have me and my team guiding you for the next 12 months to grow your business, sales, revenue, profit, and reputation.

WARNING - TIME IS A FACTOR
As much as I'd like to work with "everyone", I simply can't accept more than that and still maintain the same level of service you NEED in order to get the results you want.

This is a genuinely rare opportunity.

If you feel like this is right for you then go ahead and click the set up consultation button. If you meet these criteria's consider yourself in the program and know that I will do everything in my power to help you reach your potential and beyond.